As a follow up post to the Tools We Use, when we focused on sharing tools we use to manage information as a team, we thought it'd be a good match to share some tools we use for software development.
Just like in previous posts, we want to include non-developers in our conversations with technologists; sharing the several tools we use to build software, handle hosting, and edit code, which gets technical, but answers are just one message away.
We came up with a great list, so watch out for a second post.
Code Agnostic (read: interoperable among various systems)
Notepad++ / Sublime Text:
Both are simple text and source code editors, with great search capacities. They come in handy when making quick notes, doing checklists, programming, or outlining.
They include a syntax highlighting feature, a navigation tool that allows users to move between files and also within them. In short, they're fast, flexible and feature-packed.
This is what they look like in our screens:

Excel:
That software we all know. It still provides the best approach to structure, analyze and process data; its advantages range from making tables to manage the development process, to analyzing results from automated processes.
This is what it looks like in our screens (online version!):

.NET / MSSQL (read: the software framework developed by Microsoft, and the most popular type of database on Windows servers)
Visual Studio:
A development environment from Microsoft, made of a complete set of tools for building ASP.NET web applications, XML web services, desktop applications, and mobile applications. It is used to develop computer programs for the Microsoft Windows superfamily of operating systems.
This is what it looks like in our screens: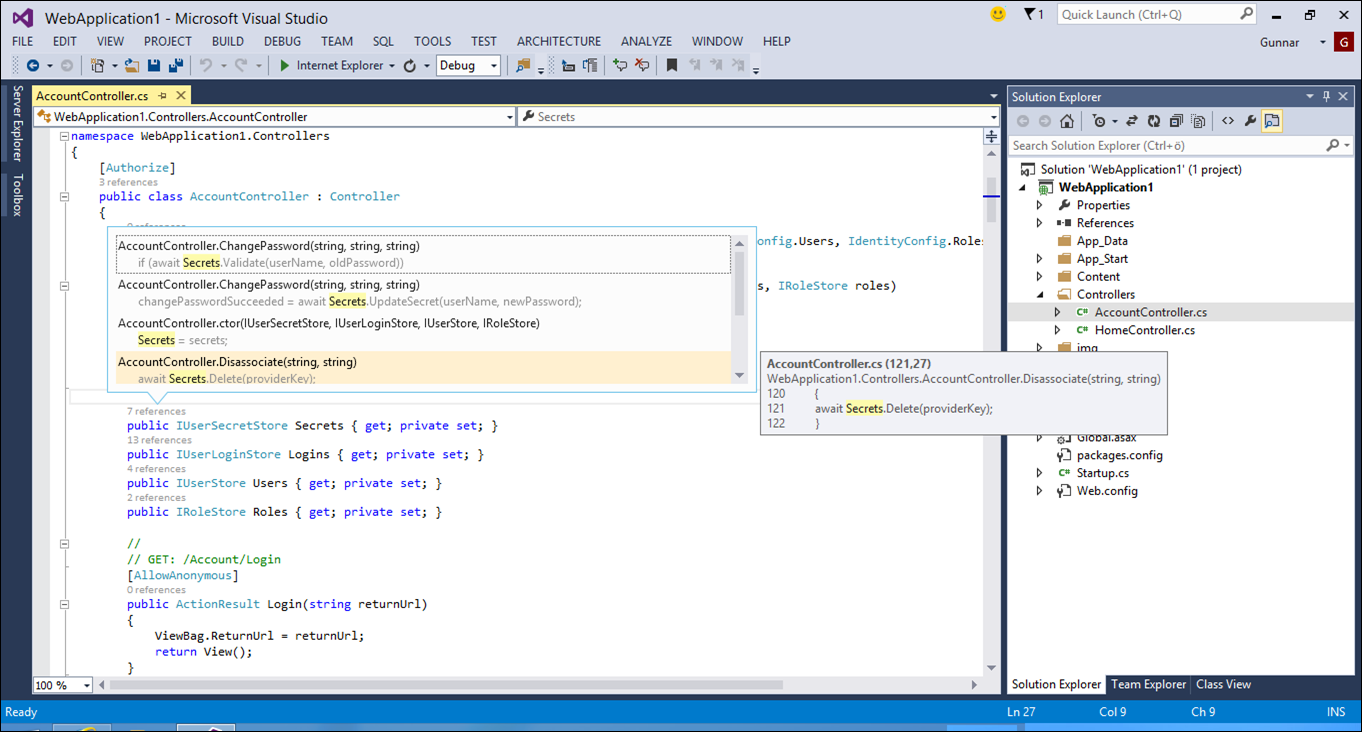 SQL Server Management Studio:
An integrated environment for accessing, configuring, managing, administering, and developing all components of SQL Server. It combines a broad group of graphical tools with a number of rich script editors to provide access to SQL Server to developers and administrators of all skill levels. It supports data analysts greatly.
This is what it looks like in our screens:
LAMP (read: the acronym for the web services solution stack consisting of  Linux, Apache, MySQL and PHP programming languages)
A solution stack is a set of software subsystems or components needed to perform a task without further external dependencies.
Individually, each of these items is a powerful component already, but the idea behind LAMP is the use of these items together.  All components are free and open-source, and the combination is suitable for building dynamic web pages.
WinSCP / Putty:
A free and open-source client for Microsoft Windows to provide file access, file transfer, and file management functionalities. Its main function is to secure file transfers between a local and a remote computer. Even more, WinSCP offers a basic file manager, a file synchronization functionality, and can act as a remote editor.
We also consider this the best way to access Linux servers from Windows clients.
 Part 2 coming up next week!