Top Microsoft Workflows to Skyrocket Productivity
Every day in the workplace, we perform many tasks with manual processes to complete our work. Eventually, we find ourselves looking for faster and more efficient ways to overcome these redundancies in our tasks. Through automation and innovation, there are many paths to saving you time and monotony. Microsoft Power Automate (previously Flow) provides an integrated workflow approach that allows you to automate tasks such as copying files, syncing calendars, and sending out emails. It gives you the flexibility to set up conditional constraints so the automation performs exactly how you need it.
Here are my favorite ways to use Power Automate with other Microsoft products:
Power BI
Halfway through the month, you realize that your sales goals have not been met. There's a simple way you can trigger an alert with Power BI to send regular notifications to all of your devices so that you can stay focused on the best plan of action to stay on track and meet your goals. Or another example is in managing inventory. You want to make sure your inventory does not run out during a busy season. You can set up a triggered email to let a specified user or users know when to reorder. Try it here!
OneDrive
Have you ever spent an entire day copying file after file from one place to another and another, just to make sure everything is synchronized and backed up? All that work only to discover that the one file you need is missing from the one location you can access during a meeting or deadline crunch? Worry and copy and human no more! Synchronize all files in your OneDrive with Google, Box, DropBox, and various other cloud sharing services and access them all from anywhere, anytime, anyhow.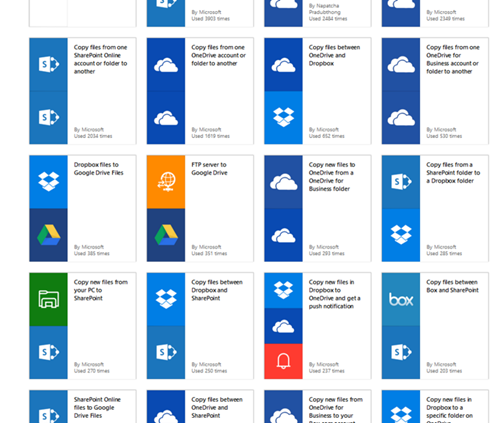 Outlook
How frustrating is it when you have two calendars that don't match up? You may accidentally miss an appointment or forget about something until the last minute because you are switching between your personal calendar and your work calendar. What a mess! With this workflow, you can sync together two calendars. You can learn more about synchronizing your Outlook calendar with your Google calendar here.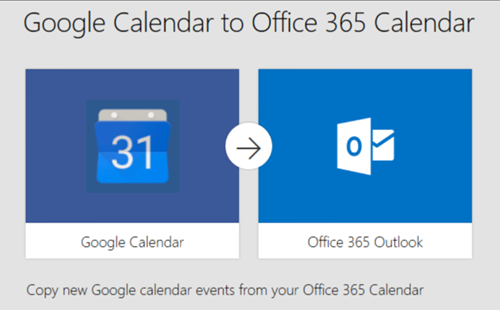 Excel
Digital marketing ads or promotions on Facebook and Twitter are sometimes essential to getting the word out on a new product or application. Getting them up is easy enough but you would also like to track these ads over time to measure cost and revenue. With Power Automate, you can easily set up a workflow to take specified information and store it in an MS Excel worksheet. There are a number of ways to pull automated data like this and it saves so much time, you might even be able to leave work early while it works for you!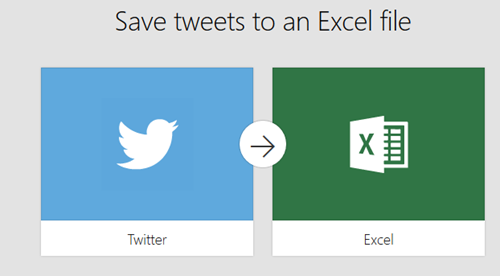 Here are my favorite ways to use Power Automate with non-Microsoft Products:
Social Media
If an AI can do it, so can you. There is a SharePoint list you have been diligently working on. It is a collection of your favorite tweets but each list has a theme from different times of the year; from topical areas of the business to awareness or fun. You can configure each list and its metadata (dates, for example) to send out tweets based on the metadata contained in the list. Let's say, it is National Cyber Security week and you have a list of themed tweets you would like to send out every day during that week. It's as easy as a click with Microsoft Power Automate.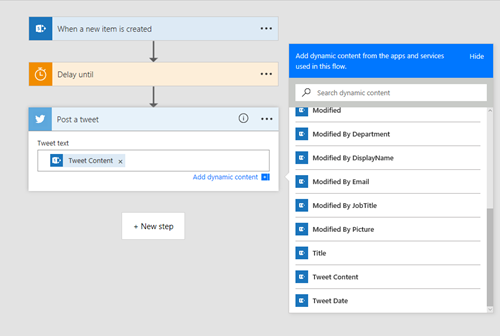 Websites
How many people walk out the door forgetting to check the weather? But how many people check their emails first thing in the morning? Well, a great solution to getting the weather delivered to you is from this workflow. Never forget your umbrella again!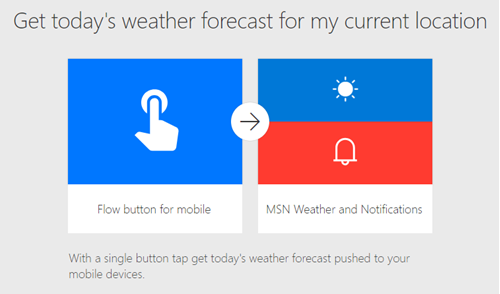 SQL Server
Have you ever wondered how many emails you receive a day and where they are sourcing from? With this advanced workflow, you can insert email metadata into a SQL database and perform any analysis to better handle your influx of emails. See here for more information.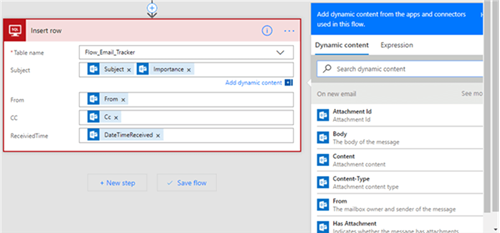 PDF
Convert MS Office documents to PDFs on the fly. Showcased on Microsoft's Flow of the Week blog, this neat trick allows you to automatically convert Office documents to PDF with PowerApps. It is a little advanced for the novice user but it is particularly handy if you regularly convert PDF documents. See this post from their blog for a step-by-step walkthrough of how to set this up.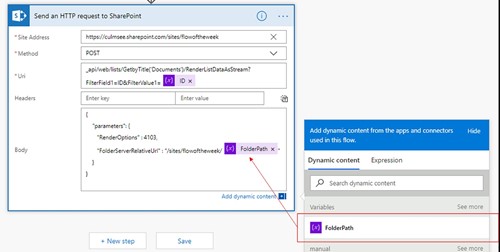 For a more comprehensive list of ready-to-go, Power Automate workflow templates, navigate to here.