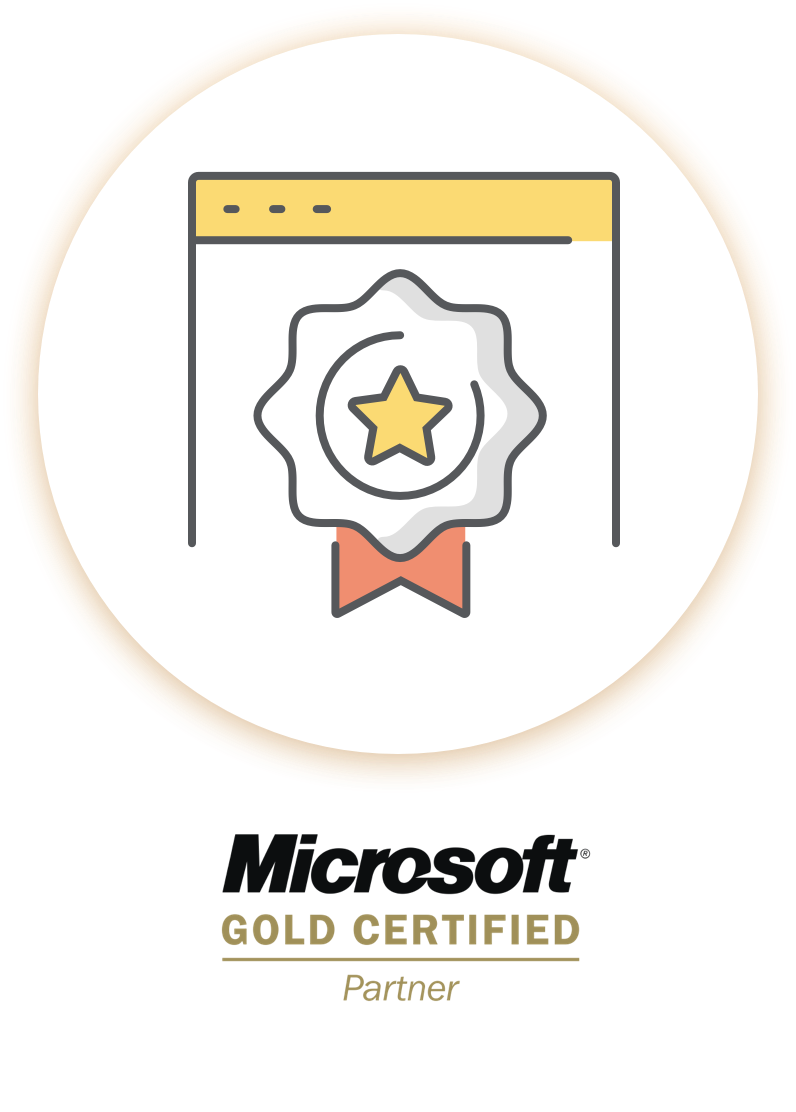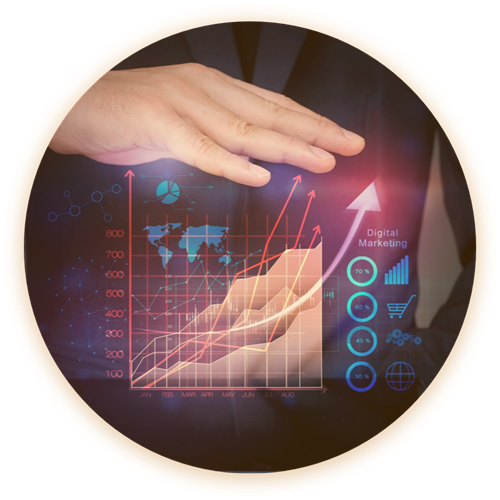 CSW Solutions is your trusted software company
Finance Software Solutions
CSW Solutions is a .NET development company that offers a wide range of proven custom-tailored solutions for accounting, portfolio management, financial planning, insurance, and taxes for web, cloud, and mobile platforms. Our .NET development services team is well versed in API programming & integrations with ERP, CRM, asset tracking, vendor management, and other fintech software and management programs. We believe in providing user-friendly web and desktop applications with distributed business solutions for clients who need trust, compliance, and security.
We turn complex financial data into simple and intuitive software.
Our deep industry knowledge and technical expertise mean you can streamline day-to-day processes, with intuitive workflow tools that manage next-best actions generated by machine learning to retrain your models in real time for the most effective path to creating a more personalized online investment experience.
Solutions We Offer
Let technology work for you
Fintech Software Development
Our custom fintech software solutions enable finance industry businesses to learn more about their end customers to make smarter decisions, improve growth, and deepen customer engagement.
Banking Software Solutions
We have worked closely with leading financial organizations to gather huge expertise in the FinTech industry. We can provide you with a custom financial solution to help you optimize lending and automate your banking processes.
Financial Investment Software Solutions
We deliver solutions that help create, synchronize, manage, and analyze investment portfolios and asset classes from a centralized hub. Alerts, smart optimization, and real-time forecasts for improved dividend accruals.
Fintech Accounting Software Systems
Configure and deploy scalable and secure data warehouses, OLAP analysis, and AI algorithms to aggregate and sort historical and real-time data to provide the end-user with secure financial applications for individual use.
Fintech Payment Management Solutions
Our scalable solutions optimize the administrative processes of a fintech payment gateways with custom connectors for optimal third-party integration for the most secure, user-friendly payment channels.
How do we develop custom fintech software?

To benefit from our fintech software development services, we offer the following:
Discovery - We take the time and consideration to learn about you and your business to collect and analyze requirements and develop a quality, scalable software specifications document. We define the scope of the financial software development project with a high-level delivery schedule. We also include potential risk assessments associated with the financial software development, use of industry-specific software and integration, and more as needed to develop a risk mitigation action plan.


Design - Our UX/UI team meticulously map user journeys to ensure an intuitive and simple user experience with responsiveness and user experience in mind. To achieve a distinct yet sleek visual design, UI designers create appealing software interface elements (buttons, menus, icons, and more).


Development - In our development projects, we use an iterative approach (SCRUM Methodology) where we divide the project into 2-4 week iterations and launch a minimum viable product (MVP) or the first application version with a set of high-priority features within 2-4 months. We also integrate software with the IT environment of a organization and implement APIs for fintech software products.


QA & Testing - For all major releases of our custom software, we perform vulnerability assessment, penetration testing, performance, usability, and functional testing.


Launch, Support & Maintenance - We monitor and manage the fintech software performance as needed, proactively detect and fix defects, perform weekly and monthly fintech software administration tasks (e.g., security checks and updates, user or access management).
CSW Solutions is your fintech software company
Why CSW Solutions?

Over 20 years in custom software development
Microsoft Gold Partner in Application Development and Azure Cloud Solutions
Experience in developing HIPAA and HITECH-compliant software
Research-based UX/UI that ensures streamlined design with user-friendly attributes across the platform
Azure Certified
Professionals

Discovery
Recover Planning

Design and Implementation

of Hybrid Cloud Environments
"We have a lot of statistical data in this very large database, and we archive all of that information and use it in a number of different ways. CSW Solutions has been instrumental in getting that built and maintaining it along the way. ...Their cost and the arrangement that I have with them is excellent. They're very concerned about security. They're very concerned about a logical process for workflow. I'll know what I want it to do, and they'll make it so it does that. More generally, they're always thinking outside the box."
Pricing Options


We provide three pricing options:


Fixed Price - Our team will create a fixed price quote for the well-defined fintech project scope. You pay as the project progresses, with payments aligned with the milestones in your workflow.


Time and Materials - We understand that the scope of a project may fluctuate as budget and necessity do when it comes to innovation and growth. This option means we'll only charge an hourly rate for the development time and materials that was spent working on your financial software development project. Our monthly invoices include reports, detailing what has been completed and an updated overview of how much work we have before completion.


Time and Materials with An Estimate Cap - This model is the same as Time and Materials but we will also provide you with an estimate before we begin the project and included is a defined maximum for the elements in the project.

We have a proven team of in-house financial software developers and testers who ensure timely delivery and quality work you can trust. We implement cloud-native architecture and use proven, third-party components with vetted APIs for maximum security for your organization. We then include additional features like automated testing to decrease costs. For more information, check out one of many deep dives into how we save time and resources for our clients!
We are a Microsoft Gold Partner in Application Development and Cloud Solutions. We use strict security guidelines, thoughtful architecture, and extensive testing parameters to build a reliable, modern financial software solution. We implement the latest cybersecurity technologies and tools, including AI and ML catch potential vulnerabilities related to security and privacy of personal data and sensitive financial information.
Our in-house team will take the time to get to know your organization and learn how best to work with you and your team to monitor the success of your fintech software project. All predefined metrics will be established beforehand, such as how often a specific task is completed or what percentage change in cost was achieved from one milestone release compared to another. We understand that scope creep is often the cause of delayed release in fintech software but you don't ever have to worry about that with us. We maintain full transparency with our customers and along with consistent communication, we value your trust as the core of our integrity. When it comes to assurance in our financial software development, both parties win - achieving the best results for everyone while ensuring maximum productivity within our partnership.
We understand the importance of user-friendly finance software to help you save time and resources.

Our unique culture of innovation, deep industry knowledge, and technical expertise mean you will have the highest level of fintech software development solutions, accompanied by compliance while enabling banking, payment, or investment data.