The Benefits of Cloud Storage
Data is everywhere today. Data is even more valuable than oil. Think about the phone you have in your hand right now. There are hundreds of applications running on your phone with built-in backup settings to preserve, learn, and monitor your data. You don't even have to think about your personalized data being available to you on every other device you use after you sync everything. You might have even come to expect your data to regularly be available to you no matter where you are or what data format it is in. Many people utilize (and hoard) their stored data for sharing and work purposes every day. However, keeping data persistent, accessible, and most importantly secure, is not a trivial task.
Cloud providers make it easy for users by implementing preventative practices and securing information in various ways. By providing a standard method of access to data, for example, an API is used to make data available to a large range of potential application types and platforms. And in the case of Azure, communications are made easier with developer packages and libraries which include well-documented APIs that streamline data storage operations. The cloud providers of today, typically provide multiple cloud storage services for different data types and infrastructure migration.
Let's say you want to store binary data in the form of a video or update and delete a large quantity of highly structured data, stored in tables. Of course, two different data types require different data management architecture, maintenance strategies, and even different security setups. The use of cloud-based storage allows extra room to create an adaptable storage service that is fully optimized and configured for your specific uses while also maintaining multiple other storage strategies in parallel. Not only is your productivity increased but you don't have to worry about local storage or limited capacity.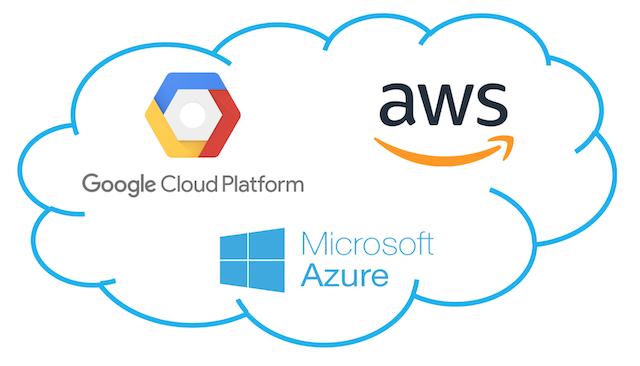 Leading cloud providers like Google Cloud, Azure, and AWS have countless data centers around the world that provide the flexibility of storing any kind of data in close proximity to users. This lowers the latency and extends the operative benefits to any customers around the world.
The need for security and peace of mind is essential whenever it comes to transferring and storing information. No matter what the circumstances or manner of data, one of the key components in the decisions of where and how your information is stored, is whether you can trust it. There is no shortage of cloud providers today who can provide the leverage of security services that work in and with the cloud. This multitude of tools and options will give you everything you need to manage data access and maintain your data security.
The bottom line is that the cloud is the most viable option for data storage, management, and backup. You can choose from user-friendly to advanced customization for collaboration or files in need of heavy circulation and review. When storing your data in the cloud and using the right online storage strategy, you will provide your end-users with a seamless experience that is responsive, flexible, and secure.
If you are looking to migrate your in-house SQL Server to the cloud, we provide a 3-day assessment (azure migration services) that will help you determine the correct path to move your SQL Server workloads to Microsoft Azure.
For more information, check the link below: