The Evolution of Web Apps: Migration to the Azure Cloud
In this series of posts, we will discuss the migration of web applications and websites from an IaaS (Infrastructure-as-a-Service) model; a local or private environment (on-site or dedicated server) that most SMBs use today for their websites to a PaaS (Platform-as-a-Service) solution using Microsoft Azure Cloud services. 
Today, companies run many different applications that are essential for success, both internal business applications and external-facing applications for customers and/or partners (e.g. company website, self-service customer portal, e-commerce sites, or mobile apps and more). Moreover, there's data. So much data from every direction! Every user interaction with an application uses data, consumes more data, and generates data. Therefore, any business can collect a tremendous amount of information but the challenge they are facing is how to turn their data into actionable insight and intelligence to provide an evolving and superior customer experience. 
In the digital economy, customers have high expectations in performance and especially, speed.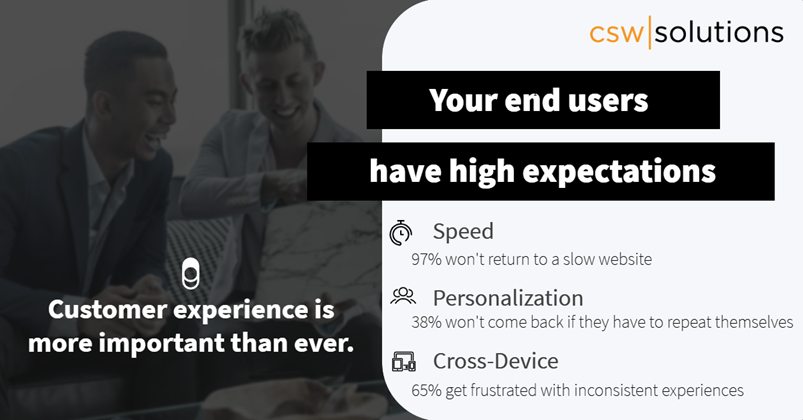 And it is not any different for today's web applications.  
Websites have evolved and they are no longer just a public repository of static content that companies only occasionally update. They have essentially become live entities with constant changes that offer deeper engagement as the main vehicles for more dynamic campaigns and worldwide awareness.  
This also means that the development of web applications has evolved and must be more agile; not only in quick updates to adjusted business needs but in being able to provide a consistent experience across different platforms. 
Every company has its own website and supporting web or mobile applications. The necessity to offer differentiated experiences to customers is the only way to remain competitive. Currently, there are cloud services like Azure that are incorporating AI capabilities to provide a more personalized experience. Whether it is conversational bots for optimal response times or more natural and learned interaction with end-users, the goal is to continually provide that high-quality experience. 
Taking care of all the different components that are required to provide superior experiences —such as consistent availability, scalability, security management, or regular updates— can be a burden should they be done manually. However, migrating a web application to a cloud-based web application will provide a company and their teams the following benefits: 
Quality of

S

ervice – by taking advantage of guaranteed SLAs to

always be

available or automated scaling to handle

peak traffic times

 

 

More Agility and Productivity

– by automating deployments to get to market faster, as well as using integrated development and monitoring tools to tackle issues more effectively

 

Ease of Integration

with

S

ervices and

C

omponents of an

A

pplication – by using pre-built components and connectors between different building blocks o

f

services, both in the cloud and on-premises for hybrid solutions

 
Uninterrupted Security and Privacy

–

by automating

updates, patching, end of support or

making

major changes

without impacting performance

and benefiting from the numerous

privacies

, compliance

,

and security certifications that a cloud

service

like Azure provides

 
The benefits of using fully managed services for web applications are reflected in ROI, time-to-market, and IT time, energy, and costs saved. Businesses can then focus on the quality experience they are offering to their end-users and spend more time on delivering innovative solutions with data analyses, all while getting to market faster than ever. 
In my next post, we will discuss the process of taking an existing web application and migrating to Microsoft Azure cloud services. Stay tuned and be safe!