Additional Tips & Tricks for Teams
These are uncertain times and remote work is not only mandatory but fundamental to maintaining the structure and integrity of the new "workplace." As a gold-certified Microsoft partner, we also rely on Microsoft Teams as our main tool of collaboration and communication. CSW Solutions started using Teams in 2015 when the product was still in beta. As a company with a distributed module, it is extremely important to have a reliable central hub for collaboration, chat, celebrations, meetings, and video conferencing. We recently created a shortlist of some of our favorite features that we've used over the years. Check them out below:
If you just started working with Microsoft Teams, we suggest you begin by reviewing this Quick Start Guide
Command Shortcuts
Use slash commands to quickly navigate Teams. In the search bar type "/" for a list of commands. Some of our favorite slash commands include:
/files – Shows the most recent files shared with you on Teams.
/dnd – Turns on Do Not Disturb mode. You'll no longer receive notifications until it's turned back off.
/available – Turns off Do Not Disturb mode.
/call – Initiates a call with someone else on Teams
/help – Quick access to the Teams Help menu
/testcall – Tests your audio/video setup
You can find a complete list of shortcuts here.

Saving Messages for Later
Teams will let you save messages into a separate location. This is a very helpful feature that will allow quick access to an important message without wasting time, scrolling through an entire conversation.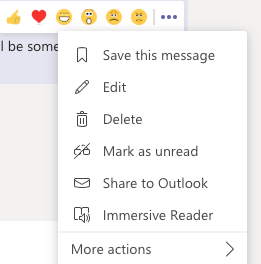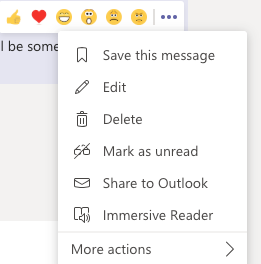 Text Formatting
By default, the messages you write use basic text formatting. However, there are additional options to stylize and format your text if you want to stand out or maybe you just want a change, is that too much to ask? Alternate options can be accessed within the text box. Just open the conversation where you want to write a formatted message and click on the A icon below the text box.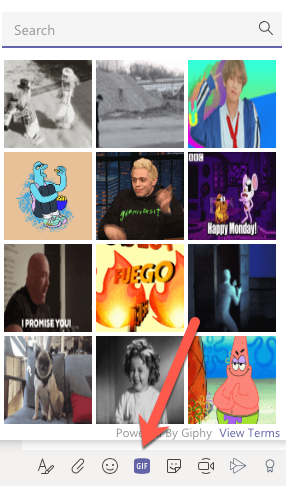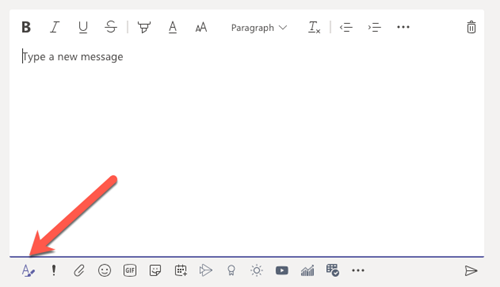 Email Forwarding to a Channel
This very useful as it allows you to post to any Teams channel, directly from Outlook. Click on the ellipsis next to any channel name and select "Get email address." That generates an email address for the channel. Next, copy the channel email and use that address to forward Word docs, emails, or just about anything you want from your email to add to the channel.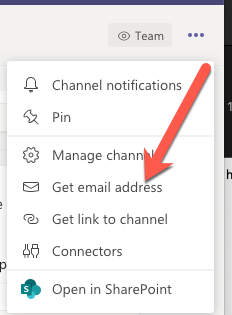 Find Teams Users Instantly with @Mentions
@mention filtration in the search bar is a great feature for companies. All you need to do is start typing the username of the person you want to reach after the @ symbol in the search bar. Teams will show you the user you're looking for. If you want to send a message? Click on the user and start chatting without leaving your current project or window.
Custom Backgrounds
If you're looking for something a little more exciting than a blur or hiding the mountain of kids' toys in the background or perhaps a bathing cat, you can now customize your video meeting with virtual backgrounds. Microsoft introduced virtual backgrounds for Microsoft Teams in April 2020. Perfect timing for the growing number of remote parents and professional cat owners! This could be the new permanent solution for some industries.
While you're setting up your video and audio before joining a meeting, make sure your video is on and select Background Effects. It's just to the right of the mic switch. Your background options will display on the right.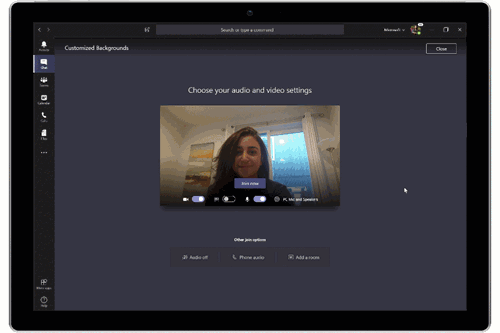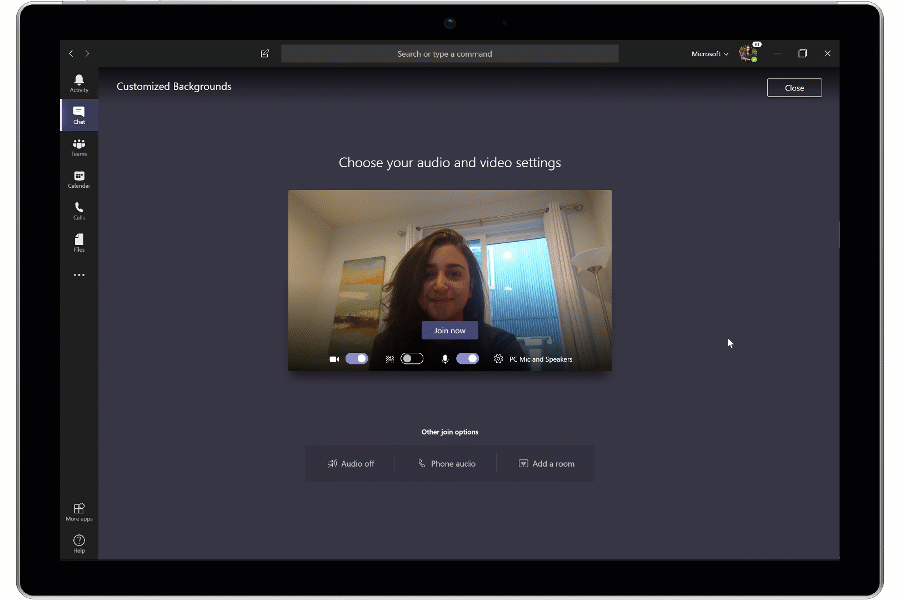 Source: Microsoft
Have Some Fun with GIFs
We kept this for last because we think that it's important to not only focus on productivity and efficiency but to use Teams as an additional tool to help build and nurture your company culture. GIFs and custom reactions help communicate more than just words. Not only do they often elicit laughs and moods but they give us a more familiar sense of interaction with others. These cues and small gestures are important when face-to-face interactions are less likely.
All you need to do is click on the GIF button underneath your "Type a new message" box and enter a keyword to find an array of ridiculous GIFs.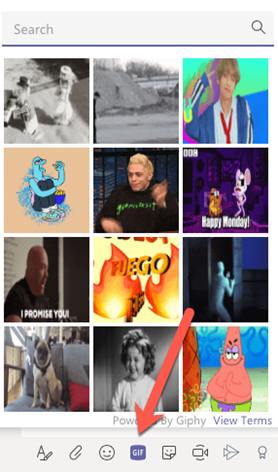 We hope this list has helped you get the most out of your time using Microsoft Teams. Enjoy and stay safe!
Feel free to get in touch regarding any Microsoft cloud services.