Headless Commerce: The Future of eCommerce
The consumer market is often remarked upon as a pattern-driven, generic entity that can be deciphered through standardized avenues of data-enhanced metrics and behavioral types to gain entry and status. While this was mostly true when the world was simpler, it is no longer a reliable system to apply to business strategy if you need positive momentum in your returns to scale. 2020 has not been a reliable year for any of that. In fact, this year has proven to confirm that what Microsft CEO, Satya Nadella said was undeniably true. He said during their quarterly earnings call,
"The next decade of economic performance for every business will be defined by the speed of their digital transformation."
Earlier this year, Microsoft also remarked upon the speed at which we've seen a digital transformation happen due to the pandemic, "2 years of transformation in 2 months." The common factor here is speed and the only way to keep up is to be agile. The massive interruption to business and economic growth has forced a major change in all factors of life, especially in the world of eCommerce development. The markets have gone completely digital and thus consumer behavior has followed suit. People are consuming news, media, and information through various touch points — from IoT devices to progressive mobile apps — legacy eCommerce platforms are struggling to keep up with the instant demands of the consumer. There are automatic re-order buttons, virtual assistants who think and do for us, and multiple mediums for product reviews and virtual placements before anyone places an order. Consumers have embraced the IoT era harder and faster than any other time in history and they want what they want, now. So if you have yet to get on board with the digital trends, you might be curious as to how you can under the constraints of a fully integrated system within your current budget. It can seem overwhelming to adapt and maneuver your strategy without building a whole new back-end or inventing your own IoT tools each time the market shifts.



Traditionally, the front and back end of an application were never considered separate spaces of work. Each side felt like they were for different audiences and you just accepted that these different teams had to work together when change was needed. Entire sites existed with interlocked layers of code that required authorization to manage functionality, conversion, and validity before implementation. Then the functionality of a store required  a whole new set of rules. All these different elements governed the appearance and investment put into any multichannel site. But as innovation drove the market toward a more seamless user experience, so did the necessity for the separation of each end. This type of omnichannel expectation would have required a staff on overtime to implement the constant and necessary changes to keep up.
This is where headless commerce comes in. Headless commerce is essentially the separation of the front-end content from the back-end development layer of an eCommerce application. Managing, storing, and updating your platform can now be done without disrupting the front-end or the "head," which for most people is a theme or template. This means that your content is held in place and is then accessible to display on any device using RESTful application programming interfaces (APIs). You are then free to create the best online experience for your customers, independently of the technical restrictions of your back-office systems and processes. Or while part of your application is being updated, developers can use APIs to deliver products, posts, or customer reviews to any screen or device without interruption. The front-end, in turn, can be independently produced using any kind of framework to present that content. Headless commerce architecture behaves like a platform that doesn't solely rely on the traditionally coupled back-end data model. It means greater architectural flexibility, allowing your front-end developers to solely focus on customer interactions, without worrying about the impact on critical back-end systems. All your important content, products, and especially payment gateways can be consistently delivered to smartwatches, kiosk screens, virtual assistants, and whatever else they come up with!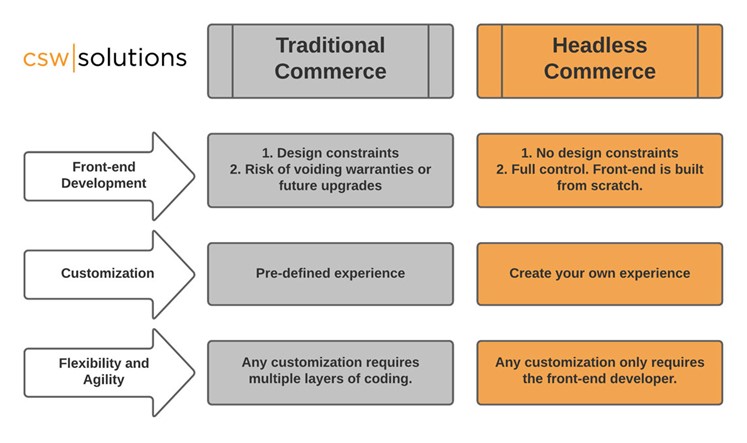 The chart above breaks down the differences between traditional and headless commerce. Fewer constraints mean that developers can deliver world-class customer experiences. They can create advanced online journeys and features much more quickly and efficiently with much less risk to organizations for the wider audience. Another benefit is that you can choose developers with the best skills to create the consumer experience you want. They don't even need to know the detail of your background systems! This can save you time and money and keep your business really agile; creating, testing and launching the coolest and latest innovative approaches confidently and quickly.
Top brands have been proven examples of headless commerce thriving in the market.
Nike needed a headless approach when they began an all-mobile strategy to inch out their major competitor, Adidas. And it was more successful than ever!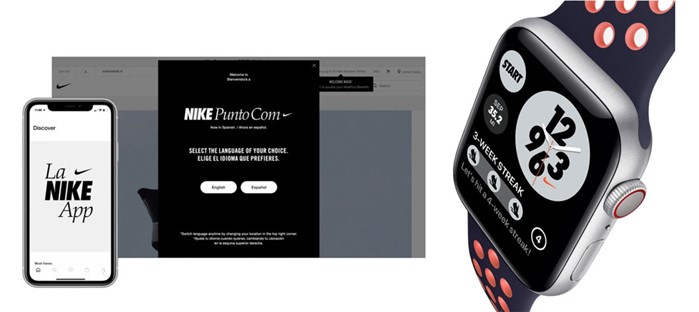 Even brands like Target did their research and found that more than three-quarters of customers start their buying journey on one device and end on another. Headless commerce gave them the edge they needed to unify the customer experience and stay competitive.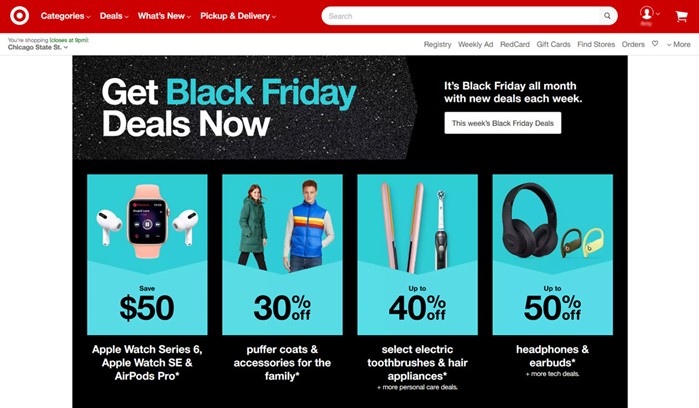 Consumers expect a seamless digital experience no matter what the medium. The strategies you implement must not only provide innovation but customization and personalization. Shoppers love customization based on their past purchases or discounts on their favorite food. Convenience in payment and delivery options, as well as the ability to pick up their order from any other device they are logged into, will surely improve the chances of repeat business and referral. These "headless" systems make it possible for truly omnichannel experiences for customers while providing a more efficient and flexible path for businesses. You also have more control over your commerce platform and thus, complete control over the user experience. Every detail can be created from scratch and thus updated as you try new avenues to keep your brand relative and systemically competitive.
So let's review:
Digital transformation will define your business and potential for growth in the next decade.
Headless commerce is the eCommerce solution for the IoT age, where speed and agility are vital to your success.
Business strategy evolves and so should your digital strategy.
If you have been looking for a solution that gives you the freedom to choose your ideal back-office systems independently, while retaining top-of-the-line customer experiences, then headless commerce is your answer. At CSW Solutions, we are a Microsoft Gold-certified partner with all the experience and resources to get you started on your path to digital transformation and making the most of a headless commerce solution. Get a hold of us here or subscribe to our newsletter to become a CSW Insider.