The Future of Work with Microsoft Teams
The COVID-19 pandemic is impacting workplace environments in a big way. There are a lot more organizations thinking and planning for the future of work and collaboration. The rise in remote and hybrid work during the ongoing pandemic continues to push people and organizations to work and invest in new ways, introducing challenges as well as opportunities to find level ground.
Microsoft shared some news this week at their recent customer event, Ignite. They highlighted several important new additions to their Teams platform that we were very excited about. 
The new Teams features keep Microsoft ahead in the race to bring more flexibility and unique features to video conferencing. Videochat is now as common as a phone call and it has become painfully obvious that this is becoming the new standard in growing a loyal user base for a collaboration platform.


People continue to look for any subtle, yet impactful changes that can provide more variety, personality, and capability to their digital meetings or chats.
A good example is an evolution from the "Brady Bunch" squares that were typical for years. That component turned into something more dynamic and fun like Together Mode that just rolled out this Summer. This will give Teams users the option to have a shared virtual space in Together Mode in an environment such as a coffee house or auditorium. Participants can even "touch" each other or overlap spaces while a presenter can "read the room" during a presentation.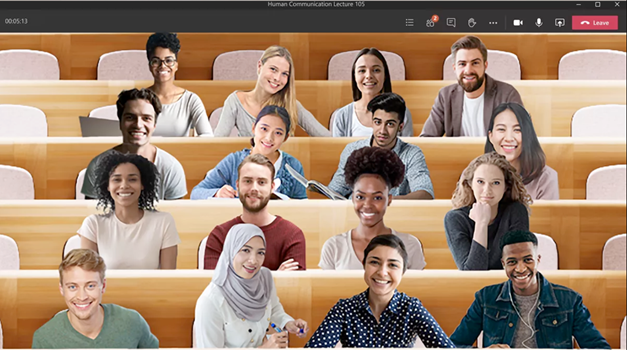 There will also be an add-on to this feature where users can choose to show up in front of their content. This means that other meeting participants will be able to see their gestures or other motions that people would typically make in front of the screen during an in-person meeting. Working from home has its own challenges. After-hours work is on the rise as boundaries between work and home are disappearing. Virtual collaboration and meetings have further increased stress levels with more chances of miscommunication or video fatigue while people are feeling even more disconnected from their colleagues. To help address some of these challenges Microsoft is introducing a well-being and productivity insights section. This looks promising for morale-boosting insights and exercises toward re-learning how to be together.



A new and developing interest during this time has been in the usage of low-code type application tools like Power BI, Power Automate, and Azure Managed Services. Microsoft has been driving low-code/no-code efforts for some time but it seems the time is right. At Ignite, the company also announced more integration capabilities to these functions like voice-controlled Power Virtual Agents into Teams.


Surely, the more notable transformation this year has been the way co-workers and managers have to interact and inform each other with clarity. Microsoft has announced additional tools to aid this area of communication. Teams will now integrate capabilities to create more effective 1:1 meetings, including recording options and automatic transcriptions.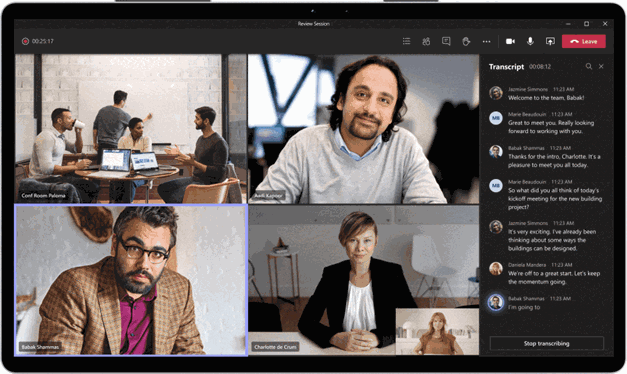 The workplace has been drastically changed by the pandemic, particularly office work and everyone is still learning how to adapt. The future of work seems to be reflected in the steps that Microsoft continues to take alongside us as we figure things out together.


We are a Microsoft gold-certified partner and if you want to learn more about Teams or Office 365, we are here to help! Visit our homepage to see more about our services or contact us with your project. Our in-house team is always ready to join you on this journey, whether in the cloud or on the ground.