An Update From Your Friends at CSW Solutions
The Chicago Board of Trade building was the tallest building in the city at the time it was built in 1930. Its streamlined and geometric facade have stood the test of time as the skyline has reshaped the land around it. The Art Deco styling with imposing Indiana limestone pillars and agricultural references throughout its facade, the building sits like a throne over the financial district of Chicago. The CBOT building is adorned at the top with the faceless form of Ceres, goddess of grain and agriculture. Just above the main entrance are the sculptures of Mesopotamian and Native American traders. If you look closely, cow heads are also hidden in the designs around the building. These figures help shed light on Chicago's agricultural and livestock roots. As iconic as it is historically significant the CBOT is home to the world's oldest futures and options exchange.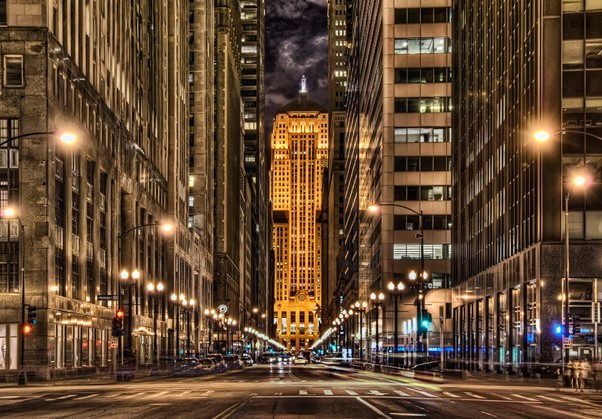 As we have posted about it before, the CSW team is a multicultural, distributed team of dynamic individuals who are as invested in our quality of work and local community as we are proud to call Chicago home. We had been in the coveted space on Michigan Avenue for over a decade and we truly loved being in the heart of in an unprecedented move to the hybrid model of work as a result of this past year, we decided to uproot ourselves and move to the CBOT building. It is only the other side of the loop, but it feels refreshing to see a new side to downtown Chicago. The views aren't bad either! We are delighted to call this building our new home at CSW Solutions.

If you are ever in the neighborhood or if you find yourself in need of a code audit, infrastructure migration, or just cloud solutions provider that you can see and trust, feel free to drop by or contact us here to let us know how we can help!