Azure Regions: What They Are & Why They Matter
By now, you are familiar with Azure cloud and how it improves your business with global resources to drive your cloud operations at optimal levels. But did you know that Azure has more regions than any other cloud provider?
The best part is that you can choose the best region from 60+ all over the world for your needs, based on technical and regulatory considerations: service capabilities, data residency, compliance requirements, and latency. At a time when the weather or a readily available framework of your virtual machines could compromise your speed and data, it's more important than ever to act preemptively toward protecting your work and business health with the hybrid and remote workforce.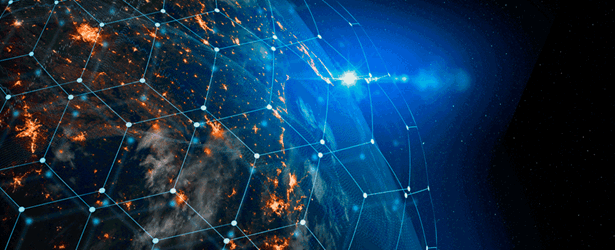 But first of all, what is an Azure region?
An Azure region is a set of datacenters deployed within an interval-defined perimeter and connected through a dedicated regional low-latency network. Azure gives customers the flexibility to deploy applications where they need with discrete pricing and service availability. Each Azure geography has its own regions that meet specified data positions and compliance requirements. High-capacity networking is integral to a solid infrastructure when a database is being accessed from multiple locations. It can never be said enough, agility and capacity are key to information management and organizational success, as demand fluctuates and the need for containment and security grows.
There are two region categories: Recommended and Alternate (other). These are quite simply, the recommended regions where you will find the most service and Availability Zones and alternate regions which are like filler regions. Azure services are grouped into three categories or types:
Foundational - Available in all Recommended and Alternate regions or within 90 days of a new foundational service becoming generally available.
Mainstream - Available in all recommended regions within 90 days of the region general availability; demand-driven in alternate regions (many are already deployed into a large subset of Alternate regions).
Specialized - Targeted service offerings that are usually industry-focused or backed by customized hardware. Demand-driven availability across regions (many are already deployed into a large subset of Recommended regions).
Service categories are assigned at general availability and they usually begin as a specialized service until demand and utilization increases promote them to mainstream or foundational. If you are interested in seeing which services are deployed in a region, as well as the future roadmap for general availability of services in a region, see this Products by Region page for a more detailed scope of the Azure global infrastructure.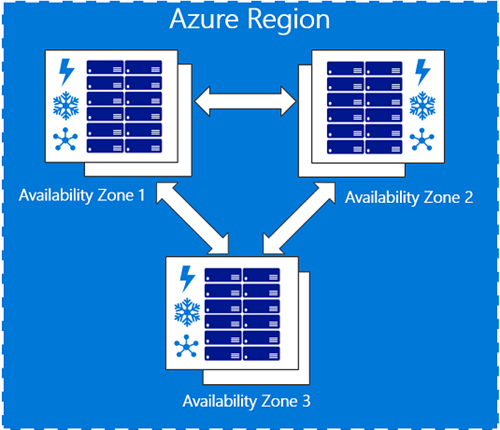 But wait, what are Availability Zones?
Azure Availability Zones are unique physical locations within an Azure region that offer high availability to protect your applications and data from datacenter failures. Each zone is made up of datacenters that are equipped with independent power, cooling, and networking.
The physical separation of availability zones within a region is mapped out to protect data and running applications from facility-level issues. These zone-redundant services replicate your apps and data across Azure Availability Zones to protect from single points of failure.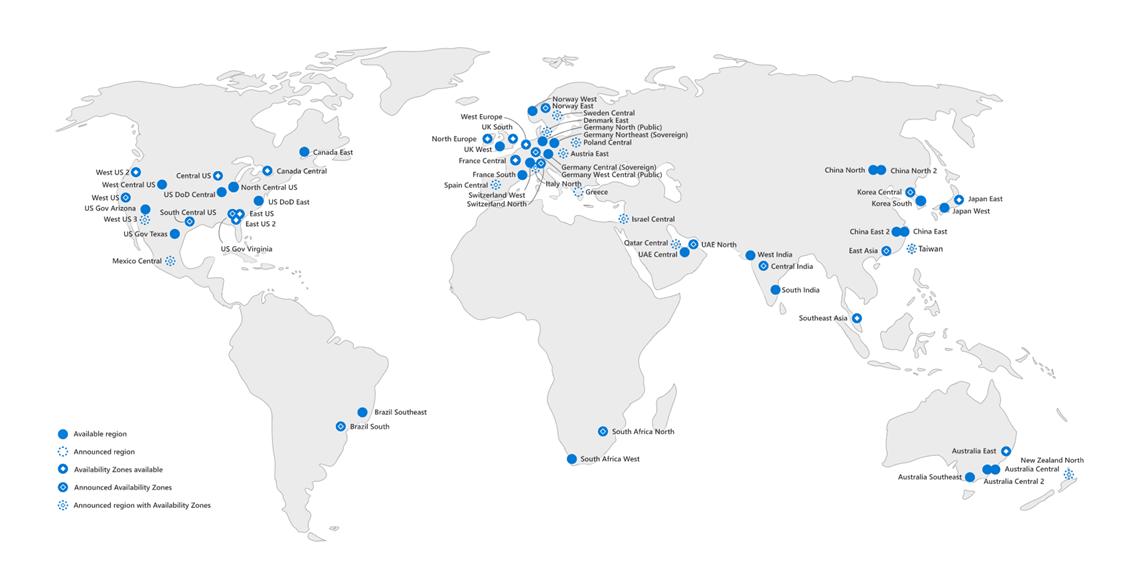 Why Do Azure Regions Matter?
Azure gives you the flexibility to deploy applications where you need to, including across multiple regions to deliver cross-region resiliency. This is another way to minimize the effects of a single failing component in the cloud for building a more reliable application with fewer chances of platform failure, which is always a concern.
Azure regions matter because when moving your workload to Azure, you face a number of challenges that are integral to the success of your digital transformation. The most important considerations are high availability, disaster recovery architecture, and encryption models. The availability of Azure services across regions provide the broadest range of service capabilities with the designed support of Availability Zones. There are over 140 countries with over 60 regions worldwide to choose from and that means optimal performance and high availability of services to a business of any size.
They also can extend the Azure cloud footprint outside of recommend boundaries to provide structural integrity with another added tier of recovery and protection. Azure conducts regular assessments of their regions to continuously improve serviceability as well. This is only one part of the already massive infrastructure that is accessible within the Azure cloud to provide quality, scalable services by utilizing geography and technology to your advantage.
If you want to learn more about Azure services and choosing the best region for your business, reach out to your friends at CSW Solutions. You're never alone when you have us in your corner, we'll get you started on the right path in the Azure cloud.