Native Applications or Responsive
There are different reasons to build a native application and a responsive website. But the end goal is always the same—creating a consistent and user-friendly brand experience across devices.
As we help you define your goals and review visitor patterns, we'll be able to identify the best solution for your needs.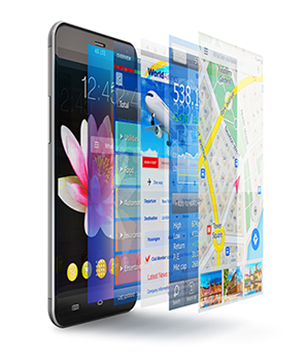 Platform Agnostic
Android, iPhone, or whatever comes next. The digital world changes quickly and we embrace that. No matter the platform, our developers are on top of the latest engineering trends.
As new devices emerge and the definition of mobile evolves, we'll continue to build stand-out mobile experiences with advanced functionality and the exemplary user experience.
Whether you are trying to connect with customers or employees, every organization now needs an engaging mobile presence to succeed in the connected economy. That's why we're dedicated to disrupting outdated business models and turning your ideas into a digital presence that will withstand the test of time. How? Because you won't have to worry about crashing or unnecessary updates ever again with us by your side.
At CSW, we've been designing and building mobile apps and interfaces since they first came into vogue. We understand the multitude of challenges as digital platforms and experiences evolve and it's our mission to simplify the process to cultivate innovation.