How to Develop a Cloud Migration Approach That Works
If you've heard about all the benefits of moving to the cloud, you're probably ready to start taking that step yourself. Cloud migration can benefit your entire company in a number of significant ways. Businesses that have adopted a cloud migration approach have reported greater cost efficiency, increased mobility, improved compatibility, and a higher level of preparedness in the face of disaster as a result.
There are countless options for housing your business infrastructure and databases in a reliable cloud. However, one of the best options available for your business is the Microsoft Azure Cloud. This set of on-demand cloud services provides organizations with everything they need to store and manage their data while improving their cybersecurity. We've compiled a list of everything you need to know about Azure cloud migration and what you can do to get started.
Understanding Microsoft Azure
Before you officially make the switch to the cloud, it is important to know what to expect from this change. Familiarizing yourself with Microsoft Azure and its services can help give you a clearer idea of how the platform can benefit your business. Azure gives users the freedom to tailor the infrastructure to their specific needs. Users also get to design and manage their own web apps with additional help from development tools of their choice. One of the most notable characteristics of Microsoft Azure is the wide range of services it offers. Your organization can benefit from any of the following services with your move to the cloud:
Azure Storage
Azure Networking
Azure Backup
Azure Compute
Azure Analytics
Azure Disaster Recovery
Whether you're looking to optimize data recovery or help your business stay prepared in case of an emergency, any of these services can help you realize them and reach your goals. By taking the time to explore all of the different services provided by Azure, you can ensure that your business gets the most out of the cloud computing platform.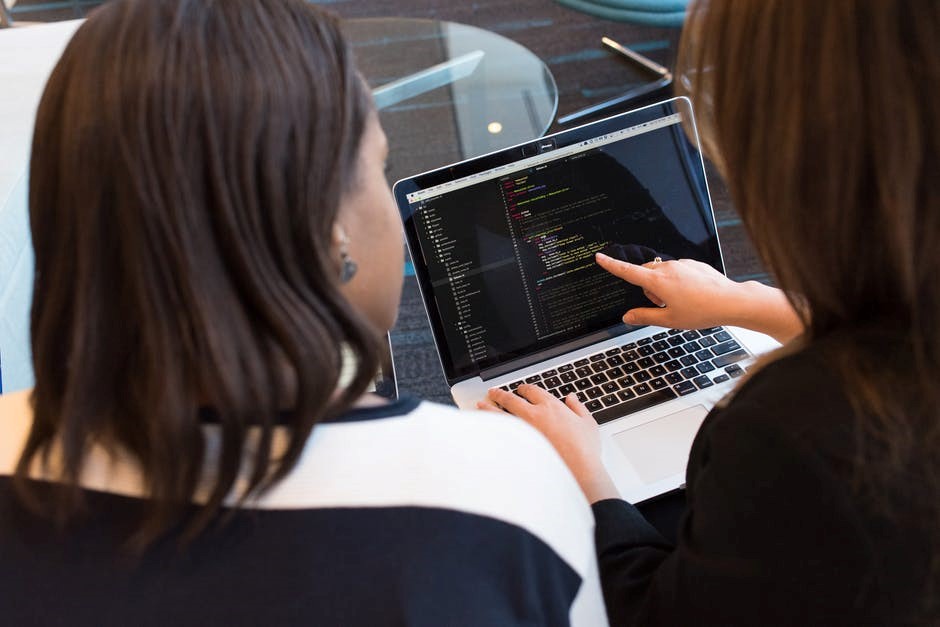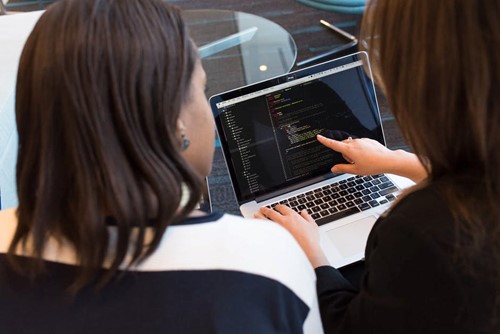 Defining Your Cloud Migration Approach
When you have familiarized yourself with how the Microsoft Azure Cloud works, you can begin preparing for your cloud migration. The first step to define a clear cloud migration approach. The process will be more seamless by understanding how you plan to migrate applications to the cloud. To do this, you must first take some time to outline your business goals if you haven't already. For example, do you aim to build a more productive workforce through cloud migration? Or is your main objective to boost reliability in your organization? To get the results you want from the cloud, you need to know where you want to see your business in the long run. The outline will need to have clearly defined goals on a specified timeline as part of your migration strategy. Another crucial factor to consider in your approach is your company's priorities. Identifying the most important area of your business will help you better understand how to use the cloud to your benefit by exploring the features that are most relevant to your goals. Microsoft Azure has numerous features that can help transform your business in all areas of growth and management.


Finding the Support You Need
The most effective cloud migration approach requires a strong support system. That means you need the right team to be there with you every step of the way, like a skilled IT team. If this is the first time you are moving your business infrastructure and/or databases to the cloud, you might have a few questions about the process. A team of vetted IT experts can help answer these questions for you and help you hone your strategy down to the last detail or guide you through the whole migration. Additionally, this team is where you will go with technical difficulties or any other issues that might arise. No matter what, having the support of a trusted IT team can not only provide peace of mind, but clarity and assurance in the cloud.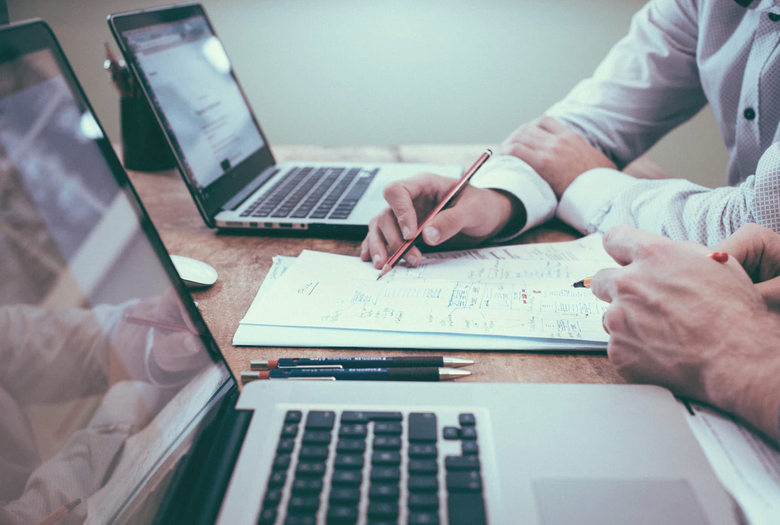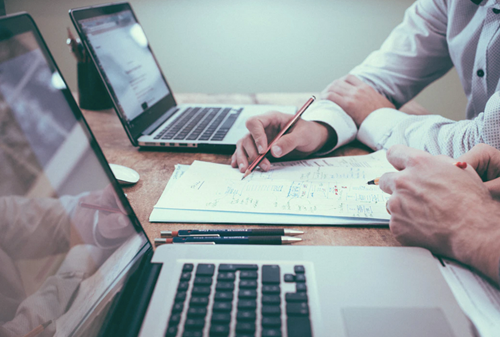 Making Preparations
Defining your cloud migration approach and putting together a strong support system are only the first couple of steps you need to take. To migrate to the cloud as efficiently as possible, you also need to take the time to fully prepare for the move. First, spend some quality time evaluating the databases and infrastructure of your business. By taking a full inventory of your infrastructure and data, you will have a better estimate of all the costs involved in the cloud migration process and analyze any relevant performance metrics. This step will provide you with the tools you need to financially prepare for moving to the cloud.


Developing a Cloud Migration Plan
After you have all the preparations in place, it's time to develop an effective cloud migration plan. There are many different elements to consider during this step, so take the time to ensure that you have all the logistics in place before putting your plan into action. In other words, make a list and check it twice!
Total cost of ownership is a critical aspect of your plan. You must have a clear line of sight on how much you will be investing in the Microsoft Azure Cloud before switching over to the platform. Not only will this prepare you toward future expenses but it will give you an idea of potential savings in your investment. Another good strategy would be to break up your cloud migration approach into manageable steps with scalable goals. A typical migration plan consists of specific timelines, resources, milestones, funding, and workload priorities. Once you've identified each of these elements, designate a place for each of them in your overall migration plan.


Planning for Disaster Recovery
If your migration approach doesn't already take disaster recovery into account, be sure to tweak it as soon as possible. Disaster recovery is a vital aspect of migration services that is worth heeding. Many different security issues can occur after you fully adapt to the cloud. Some of the most common forms include data breaches, unauthorized access, insecure interfaces, and system vulnerabilities. As you develop your plan to move to the cloud, it's important to remember that no business is immune to these security concerns. The organizations that are most proactive in preventing problems from occurring tend to see the most success.
Fortunately, Microsoft Azure provides built-in security protection that can keep your unique data safe. Its backup service, Azure Site Recovery, ensures that even your most sensitive information can be easily recovered in case of an emergency. Be sure to consider these security options with data protection in the cloud.


Improving Productivity With the Cloud
One major business benefit of cloud migration is expanded and flexible collaboration among your team. With help from Microsoft Azure, you can access any file you need at any time and work on it whenever necessary. Your employees can do the same and tiers can be set for access all the same. This provides a more formative foundation for real-time collaboration and feedback throughout any project or process. The easier it is for your employees to work together, the more likely they are to come up with game-changing ideas. Managers are always looking for better ways to increase productivity in the workplace and taking advantage of cloud technology is one of if not the most effective way to accomplish this goal.


Managing Each Step of the Process
To get the most out of the cloud, don't forget to take the process one step at at a time. Migrating your business to the cloud isn't something that happens overnight. You need to be diligent with each step of the process to ensure that nothing goes wrong. By dividing your approach into separate steps rather than tackling it all at once, you can take stock of positive gains while making informed pivots to assert improvement as needed. After you have taken all the steps to efficiently move to the cloud, it will be time to consider what you could be doing differently or additionally to increase your company success. If there's a specific area of cloud migration that your employees seem to be struggling with, be sure to explain it to them. Ensuring that everyone is on board with cloud migration will make the transition smoother and more fun for everyone to look forward to the end result.
We know decisions are hard. Especially important ones like switching to the cloud and that is only the first step! But after the hard part is over, all you'll need to do is formulate a plan and you'll be on the path to long-term success. Remember that it is not only important to know what Microsoft Azure Cloud can do but how its services and help and support your business goals. You'll also need support, background information on your infrastructure, and a clear sense of direction with well-defined goals. The sooner you begin migrating your business to the cloud, the sooner you'll get to reap the benefits of the Azure cloud. So why not start now, with a cloud assessment from your friends at CSW Solutions. Contact us today!