The Advantages of Custom Software Development
Business owners and company executives only want the best for their business —and for many, custom enterprise software development is one of the most beneficial investments they can make. Custom software is capable of elevating a business to a new level of success by improving a brand's functionality and integrating efficiency. There are countless other benefits of custom software development that can immediately pay off big for your company now and far into the future.
In this post we will discuss the benefits of custom software development but in full transparency, we'll also look at potential downsides to custom software so you can decide if custom software development is right for your business!
What is Custom Software?
You might be wondering if there is really a difference between off-the-shelf software and custom software. There is but the difference between the two is like apples and oranges. Off-the-shelf software may be applicable in some situations but it doesn't compare to custom software.

Custom software is created with the specifications that are unique to your business and processes. This means it is customizable, easy to manage based on your own practices, and designed with your company footprint. Custom software development can make everyday tasks easier for your team and with the right partner, support is readily available when the need should arise. Sounds pretty good, right? In fact, custom software development offers a ton of great benefits that we will go into more detail about them next.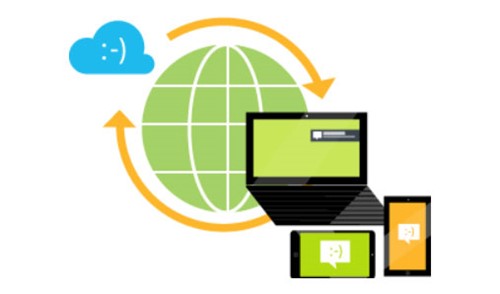 What are the benefits of Custom Software development?
Innovative Software Design
Custom software is developed with innovation in mind and that means exclusive and flexible usability and content for a unique experience that only your business can provide. Off-the-shelf software can meet the basic business needs but often lacks the comprehensive demands of a growing business at a time when software is also constantly evolving. This is precisely why innovative design is one of the top benefits of custom software development.
Software Services Integration
Chances are that there are countless different bits and pieces operating at the same time; accounting, marketing, customer service, production and distribution, and a variety of other tasks or duties. Therefore, in order to provide seamlessly functionality for your business, it is essential for technology and software integration that works.
Off-the-shelf software can work in a pinch but oftentimes they don't "talk" well with other software products. But by building a customized software solution, other products or services have already been considered in how you need them to communicate and function together for your business to thrive.
Cost & Return On Investment
The initial cost of custom software development can scare away businesses because it seems like a big future investment with even more risk. However, the scope of your investment would prove that the high costs are negligible in the long-run due to the benefits and increased ROI, or return on investment. In other words, you'll end up saving significantly more time, materials, and resources for your company by using custom software. By viewing custom software development as an investment opportunity, it's easy to see all of the great ways it can pay off for you and your business.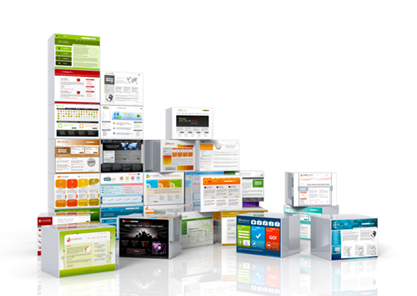 There are also some disadvantages to a custom software development project. These must be considered very carefully before deciding if it is the right choice. So, let's review the major ones.
Timeline of Custom Software Development
Good things take time. Unfortunately, this is also the case for custom software development. The process begins with the consideration of key details in your business's unique structure and then the implementation of strategy and scope for the design and functionality of the project. The average timeline for custom software development can range from four to twelve months.
If you're looking for an immediate solution, custom software might not be the best fit. However, keep in mind that your immediate solution is likely short-term. There is no higher rate of efficiency than a custom solution as it provides adaptability with the same or even more capabilities that are all your own, which is definitely a good thing.
Initial Cost
As previously mentioned, the cost of custom software development seems high. This is especially daunting for smaller businesses to consider, as there does not often seem to be as much flexibility in budget or immediate disposable income.
As custom software development provides high-quality software specifically suited to each entity, the time and expertise required for development must also be of the highest quality.
Off-the-shelf software will certainly be a less expensive option, however, a compromise in cost equals a compromise in quality. Even if there's not a lot of wiggle room in your company's current budget, the cost of custom software development pays off big-time in the long-run because you can always build out or around trends with your custom solution as your needs and processes shift and grow.
Overall, custom software development is an effective and reliable choice for many businesses. Chances are, it's the right choice for your business too. Are you interested in learning even more about how your business can take advantage of a customized solution?
Click here to discover more reasons why custom software development is perfect for you.